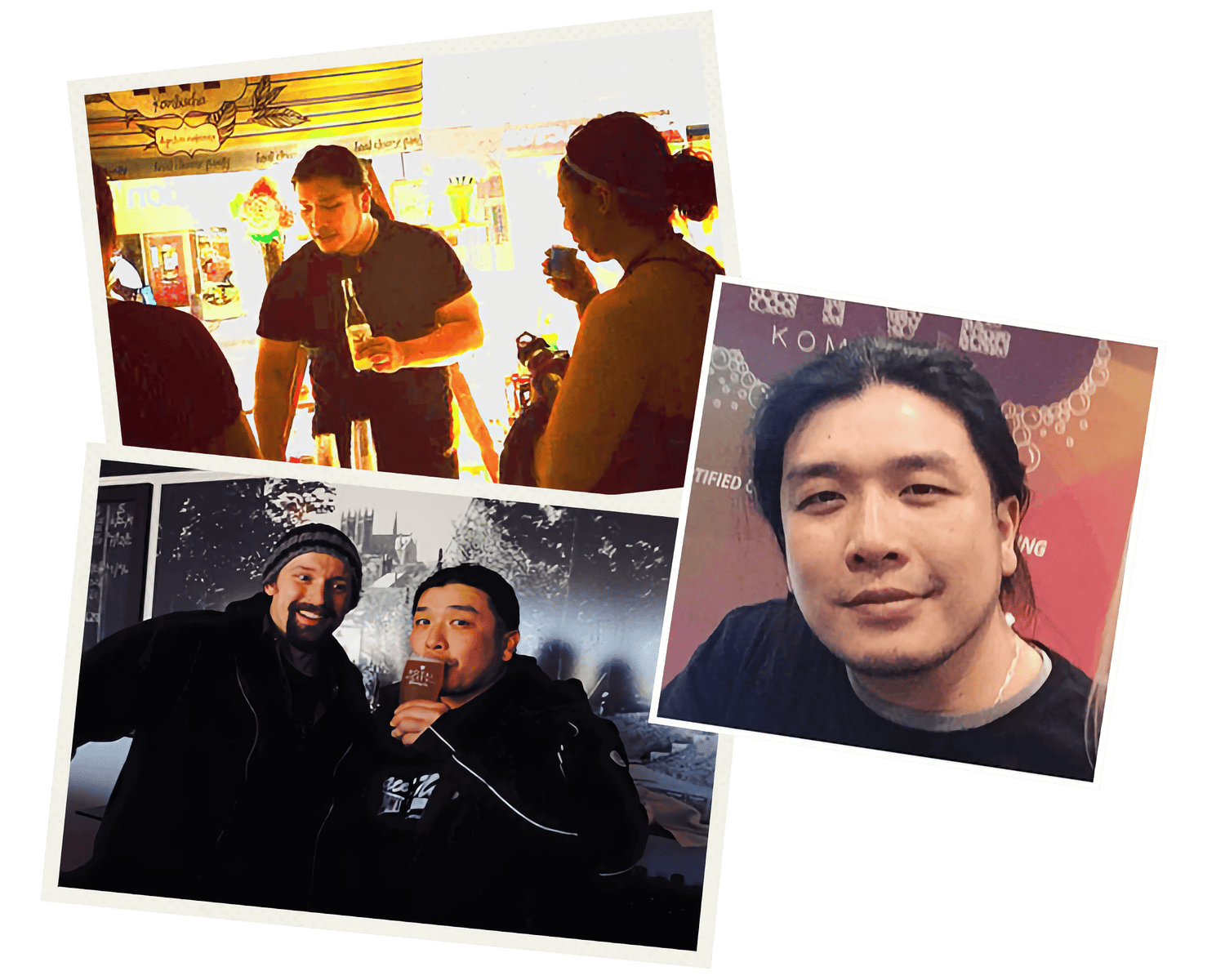 The Brewmaster
Lorman Ip comes from a cultural background which is steeped in history and ritual surrounding tea, and as such he developed an interest in the mystery and mystical properties of the leaves. As his tastes matured he unearthed what he thought was a love for wine. An attempt to blend his two interests resulted in what can only be called "tea wine" and lives on as a great example of the limitations of Google. He did learn from that experience however, that his real passion was in the fermentation itself, the actual brewing process. A more fruitful search of "tea and fermentation" led Lorman right to kombucha and a few fateful decisions later he was the proud owner of Live CBT Kombucha.
Since acquiring the business he has remastered the existing flavours and added two new ones to tempt the palette. The business has maintained its commitment to local production, and made great strides in the industry by becoming the first kombucha brewery in Canada to offer kombucha in kegs.
Live CBT Kombucha is a kombucha for all. The health benefits of the drink  make it almost irresponsible not to introduce a new population to it.